DON't be fooled by others
Get the Most Money for Your Case!
A Personal Injury and Insurance Litigation Law Firm
Vehicle Accident
$3,200,000
Truck Accident
$2,000,000
Vehicle Accident
$1,800,000
Florida Personal Injury Law Firm
At Schrier Law Group, our personal injury lawyers are seasoned litigators who have a history of delivering substantial results for clients throughout Florida. For decades, we have been known for handling complicated damages and injury claims that are worth far more than other lawyers believe they could recover. We have won cases that are worth millions of dollars. Don't look to just quickly settle your case for less when you can can bring our negotiation team onboard to get you more.
If you are legitimately injured, due to the negligence of another, no case is too big or too small. Our law firm has taken many small cases and obtained large settlements or verdicts. We know how to unlock the true value of your case and we want to get you the results that you deserve. When you become a client, you are treated like a close friend or family member. Our lawyers will work around the clock to provide you with the best level of service. Call us today, if you believe that you have a personal injury case.
MEET Paul Schrier
Our Practice Areas
Have you been hit by a car, motorcycle, truck or van? Whether you were in a vehicle or a pedestrian, we can help.
Call us if you have been injured by slipping or tripping and falling in someone else's premises.
We help you recover medical costs, loss of wages, property damages, non-economic damages, and punitive damages.
If you have a claim against an insurance company related to an injury, we can help you negotiate with them.
Were you injured because there was improper lighting, lack of security, or untrained security guards?
If a loved one dies due to an auto, truck, bike accident, construction or work-related accident, or other negligence, let's talk.
Meet our Dedicated Team
Paul Schrier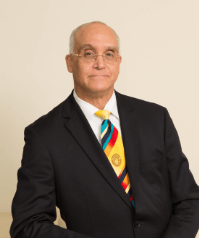 David Kuczensk
Geissie Marcel
Gerard Avalos
Helen Santana
Maritza Moro
Odalis Nunez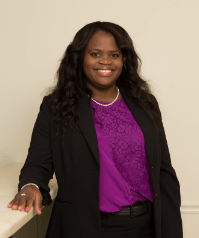 Chatrice Telfort
Client Reviews
Paul K. Schrier and his team were instrumental in resolving my personal injury case (I was riding my bicycle, when a passenger in a parked vehicle abruptly flung his car door opened. The negligent person caused me to flip over the top of the door and I landed on my head and elbow. I had spine and elbow injuries that required two major surgeries). They held my hand as I traversed car insurance and personal health insurance claims over the course of two years. Paul K. Schrier, PLLC worked tirelessly to resolve my case and protected my settlement to assure I recovered enough for future medical expenses related to my injury. Paul and his team will fight for your personal interests.
Richard K.
Thank you so much for the great job that you did on my motorcycle case. I cannot thank you enough for the personal attention and the results that you obtained for me. I would never have thought that a lawyer would be so kind and compassionate. I also never thought that I would feel as close to my attorney as I do to you. I know that many lawyers do not return phone calls or they have their secretaries take clients phone calls. Even though your firm, Florida Accidents Law Help, also has great lawyers and other assistants, it was incredible to my wife and me that you always took my calls. I cannot write enough amazing things about the representation that I received for my accident case because of you! Thanks again!
TOny and LiseTte
Call Paul today to get the Money you Deserve
1 Free Consultation
2 Over $500m recovered for our clients
3 over 50 Years of experience
4 We know how to win
Get in Touch
Fill out the form below and we will get back to you shortly