Uber and Lyft Rideshare Accident Lawyer in Florida
Uber and Lyft have quickly risen to the top of the ridesharing market. Accidents can be a significant drawback despite the fact that they are practical solutions for commuters and give drivers the chance to make money on the side. Since 2011 when rideshares began, they have contributed to 3% of the fatal car accidents at about 987 per day and thousands of minor collisions. Being involved in a rideshare accident can raise some unique issues and problems that you wouldn't typically encounter in a typical auto collision.
Receiving maximum compensation without the aid of a rideshare accident attorney can be difficult, whether you were an injured driver or passenger. For a free initial consultation, get in touch with a reputable Uber and Lyft accident attorney at Schrier Law Group.
What are Uber and Lyft?
Uber and Lyft are two of the most popular rideshare companies in 2022. They account for over 11 billion rideshare trips since their start in 2011. Uber and Lyft have caused quite a stir since their "employees" were labeled as general contractors. Over the years, state and federal legislation have cracked down on Uber and Lyft and their contractors.
The "Uber/Lyft Bill," also known as HB 221, which makes the insurance and background check requirements for ride-sharing services uniform throughout the State of Florida, was signed into law by Florida Governor Rick Scott on May 9, 2017.
For death and bodily injury per person, $100,000 for death and bodily injury per accident, and $25,000 for property damage, the new law sets minimum insurance amounts of $50,000, $100,000, and $50,000, respectively. Uber drivers are required to carry $1,000,000 in liability insurance for bodily harm, property damage, and wrongful death when operating a vehicle with passengers. Like a driver of a personal car, an Uber or Lyft driver who is involved in an auto accident must show evidence of insurance to the police officer at the site of the accident.
What is the Difference Between Uber and Lyft Accident Policies and Taxis vs a Typical Car Accident
The No-fault laws vary from state to state. For instance, in Florida, Personal Injury Protection (PIP) may cover up to $10,000 in medical expenses and lost income if you are eligible. In the event that someone perishes in the collision, PIP will pay a $5,000 death benefit.
You may be eligible for Personal Injury Protection (PIP) insurance if you are involved in an Uber accident. However, Uber will not provide you with Personal Injury Protection (PIP) benefits if you are wounded while riding in an Uber vehicle in Florida. This is accurate whether you are a Florida resident or a non-resident who has been hurt in a Florida car accident.
If an Uber driver strikes a pedestrian, Uber's PIP won't cover the victim unless the driver had his phone on but wasn't actively looking for a ride.
Several elements, including but not limited to whether you were operating an Uber vehicle or a passenger, will determine whether you are eligible for PIP coverage.
How Can This Affect a Case?
When the correct insurer denies coverage or refuses to honor the driver's or the passenger's coverage under their insurance policy, there are differences to be made for certain cases and lawsuits may need to be launched against particular insurers. One of the key questions that determine which insurance must give coverage frequently revolves around whether the Uber or Lyft driver was working while driving a fare or whether the driver was operating their car while not working for Uber or Lyft. When we find that the appropriate insurer has declined to fulfill its obligations to provide coverage, whether under the policy for Uber or Lyft drivers or under the businesses' policy, it concerns us at Schrier Law Group.
like Lyft or Uber. Incorrect insurance coverage denials frequently occur when addressing cases involving Uber, Lyft, and other ridesharing accidents. The right Florida vehicle accident attorney must be able to help the injured Uber & Lyft accident victim. The appropriate attorney, like those in the Schrier Law Group, will make a huge impact because they are skilled at navigating even the most complex rideshare insurance policies. One of our everyday objectives is to recover the greatest money for our clients. Who will cover your medical expenses, missed wages, potential future income losses, pain and suffering, or any other monetary damages available to an injured accident victim shouldn't be something you have to second-guess or worry about.
Schrier Law Group
The problem of Lyft and Uber drivers' liability and how a case is ran is still a tricky subject. Don't try to tackle it all on your own, contact an experienced rideshare accident lawyer at Schrier Law Group today by dialing 1-800-700-PAUL. We look forward to getting you the justice you deserve.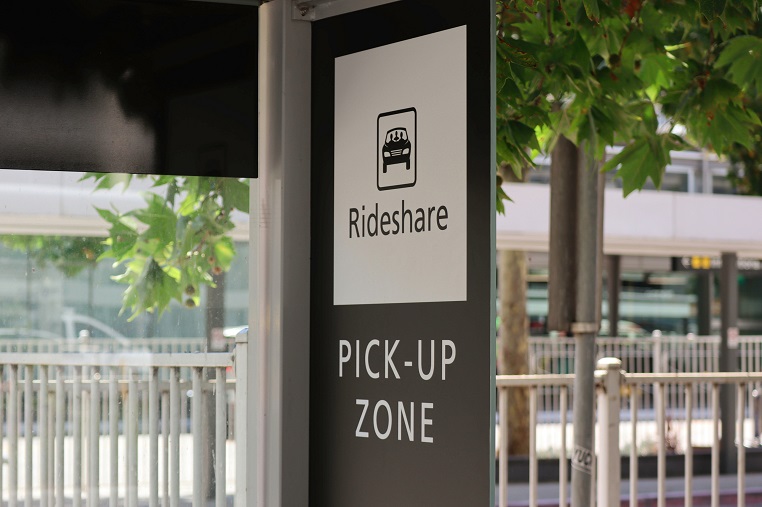 Get in Touch
Fill out the form below and we will get back to you shortly