Personal Injury lawyer:
David S. kuczenski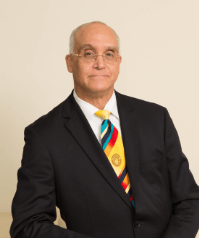 Do I Need a Car Accident Attorney in Florida?
Mr. Kuczenski earned a Bachelor in Science degree in Political Science with Honors, with additional studies in Economics and International Affairs from Florida State University. During seven years of his life in Tallahassee, he first worked for a State Senator and later in private government relations. His Legislative work consisted of tracking legislative vehicles for changes to the Florida Statutes, analyzing, summarizing and reporting on committee meeting activities, drafting amendments for legislation, and locating pending bills to attach the proposed amendments. Shortly after graduating from Florida State University, David moved to Broward County to attend the Sheppard Broad Law Center at Nova Southeastern University. David's academic accomplishments at Nova entitled him to be academically qualified to the editorial staff of the ILSA Journal of International and Comparative Law. In 2000, he not only graduated with a Juris Doctorate degree from Nova, but also passed the Florida Bar exam. For the graduation ceremony, David was elected by his peers to be the designated class graduation speaker.
Professional Career:
David S. Kuczenski joined the Schrier Law Group in 2002 as an associate attorney managing the day to day practice of the first party insurance department.
Mr. Kuczenski's practice of law began the same year after graduation representing plaintiffs with unfulfilled insurance claims. He has traveled across Florida to represent individuals and small businesses with claims against billion dollar companies. He appears frequently in court hearings, and trials. His attention to detail in locating case changing details and applying case facts to creative legal theories is unsurpassed. It is this attention to detail that has resulted in settlement of lawsuits even a few when policy benefits have been reached.
David aggressively protects the interests of injured individuals and insurance consumers, and on a case-by-case basis he provides legal services for clients who are unable to afford legal counsel. Attorneys across Florida have contacted him to ask of his insight under Florida's motor vehicle and homeowners' property insurance law. David has limited his practice to recovering money for persons injured from the negligent acts of others and first party insurance litigation.
In 2020, David was elected to the Town Council of the Town of Southwest Ranches, Florida as the first attorney elected to the Council. He has earned the respect of his peers and residents of the Town, where he has resolved countless predicaments with the Town government, and writes frequently for both the Town newsletter and local publications. He often communicates with elected state leaders, both statewide and local, and his member of the US Congress.
In his free time, David spends his time exercising, helping neighbors, working on elections campaigns and sharing time with his dogs and cats. He also enjoys time in the Florida Keys.
education
Nova Southeastern University Sheppard Broad Law Center, J.D. 2000
Special Projects Editor – ILSA Journal of International and Comparative Law
Florida State University, Bachelor of Science Major Political Science, Minor International Affairs – Cum Laude 1995
Call Paul today to get the Money you Deserve
1 Free Consultation
2 Over $500m recovered for our clients
3 over 50 Years of experience
4 We know how to win
Get in Touch
Fill out the form below and we will get back to you shortly